Afroza Parvin, Cassidy Johnson
In the context of climate change, Bangladesh is one of the most vulnerable countries in the world, frequently exposed to extreme weather events like flooding and cyclones. Intense climate-linked disasters in combination with other social, economic, and political factors could increase peoples' vulnerability  – especially for poor groups such as rural farmers. Social vulnerability to climate change unfortunately lacks a framework in Bangladeshi policy, since current response measures to reduce disaster risk are focused mainly on the economy. As such, one challenge that needs to be overcome in order to reduce peoples vulnerability is to develop "people-centred" policies that are integrative and address the root causes of vulnerability in exposed communities. The authors suggests a reorientation of policies in Bangladesh that are responsive to local politics and social dynamics in order to enhance vulnerable peoples' adaptive capacity to climate-linked disasters.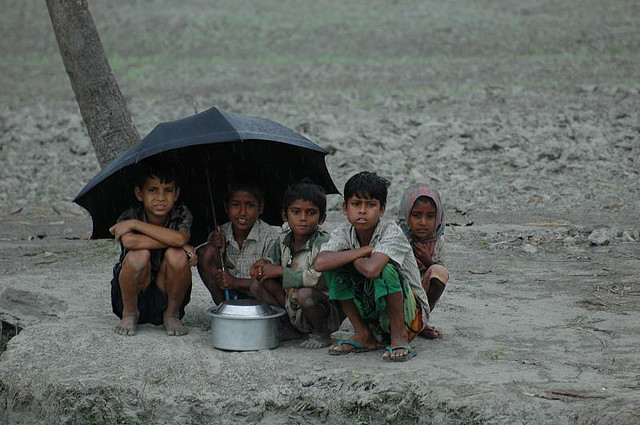 Image credit: BBC World Service Bangladesh Boat (CC BY-NC 2.0) from Flickr.
Chanelle Andrén is a volunteer UK Climate Change and Migration Coalition and writes the weekly round up of new research on climate change, migration and displacement. Her background is in International Human Rights Law with specialisation in 'Just Transitions'.