New research by the UK Climate Change and Migration Coalition reveals the media debate on climate and migration is not yet entrenched. Report contains first ever evidence-based guidance to help organisations accurately communicate the complex relationship between climate change and migration.
---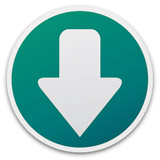 Download the report: PDF, MOBI (Kindle devices), EPUB (other e-readers).
---
In the first report of its kind, analysis reveals that the media debate around climate change and migration has not yet become entrenched. The UK Climate Change and Migration Coalition, who carried out the research, have used the analysis to produce the first ever guidance for organisations on effectively communicating the complex connections between climate change and migration.
Both climate change and migration attract a significant degree of public and media attention. Together they represent a potentially explosive combination that could inflame already heated debates. The report released today argues that without a concerted effort to communicate the issues effectively the debate could be hijacked by political interests opposed to human rights and action on climate change.
The pioneering analysis of media coverage shows that the debate on climate change and migration shows there is still an opportunity for organisations to shape the debate in a positive way, both protecting the rights of migrants and leading to action on climate change.
The report recommends:
Using personal stories of individuals and communities vulnerable to the impacts of climate change. Using real-life stories and personal testimonies about individual people is much more powerful than using predictions about the number of people climate change will affect.
Avoiding ways of communicating climate change and migration that could lead to further back-lash against existing migrants. Suggesting that there is a security risk posed by millions of people arriving in the UK as a result of climate change is both inaccurate and could lead to further negative feeling towards existing migrants.
Emphasising how migration can be part of the solution. Migration will play a crucial role in how many communities adapt to climate change. The positive ways in which migration can improve livelihoods should be highlighted.
Alex Randall, Project Manager of the UK Climate Change and Migration Coalition said: "Failure to communicate these issues accurately and carefully could inflame the debate around both migration and climate change. Our research shows that civil society groups still have the opportunity to influence the debate in the UK. The report also forms a useful guide for organisations wanting to communicate these complex issues."
Andrew Barnett, Director of the Calouste Gulbenkian Foundation UK Branch, said: "We welcome the publication of the UKCCMC's Communications Briefing, which maps, with admirable brevity and range, the current communications landscape and provides civil society organisations with clear principles for effective communication on climate and migration issues. Effective communication lies at the heart of effective action; this report will build capacity for more coherent cross-sector action on the complex and urgent challenges we face."
The Calouste Gulbenkian Foundation has supported the UK Climate Change and Migration Coalition under its Environment theme, which aims to help in the development of a society which benefits from a more sustainable relationship with the natural world and understands the value of its resources. The Calouste Gulbenkian Foundation is an international charitable foundation established in Portugal in 1956 with cultural, educational, social and scientific interests. Based in Lisbon with branches in London and Paris, the Foundation is in a privileged position of being able to address national and transnational issues and to act as an 'exchange' for ideas. The purpose of the UK Branch, based in London, is to help enrich and connect the experiences of people in the UK and Ireland and secure lasting, beneficial change. For further information please see: www.gulbenkian.org.uk