The Climate and Migration Coalition exists to challenge the lack of long-term strategies to support and protect people at risk of displacement linked to environmental change.
Our goal is to ensure a people centred policy response at the national and international level by:
Building support for policies that allow people to strengthen their survival capacity through migration
Ensuring adequate assistance and protection for people displaced internally and cross border as a consequence of slow and sudden onset disasters.
The issue – getting started
---

Listen to our podcast When People Move. The 20 minute introduction explores the relationship between climate, migration and displacement.
---
Read some chapters from our Moving Stories project. Each chapter explores a different region or country, and how climate change is affecting migration there. The project contains testimonies from people who have moved.
---
Read our Myth Buster briefing to get to grips with what we know and don't know about climate change and migration. The briefing looks at the key figures and evidence.
---
Members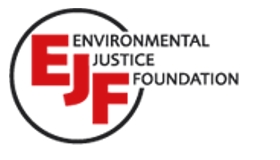 ---
Supporting organisations
---
Other partners and collaborators

---
Current and previous funders