The Climate and Migration Coalition
Protecting people who move due to the impacts of climate change
We are an organisation concerned with the rights and welfare of anyone who moves due to the impacts of climate change. Find out more. 
Climate change will re-shape patterns of migration and displacement. Everyone has the right to move safely and legally. We believe in everyone's right to move as a way of coping with the worst impacts of climate change. 
We fight for humane and empowering policies that will protect people who move due to the impacts of climate change. 
Our weekly newsletter is a digest of everything you need to know about climate and migration. The briefing keeps you up to date with the latest global events and research from the world of climate-linked migration and conflict.
The issues: getting started
Find out how climate change is re-shaping migration and displacement – and what this means for people across the world.
How are migration and displacement being dealt with at the international climate change talks? Find out more with our online event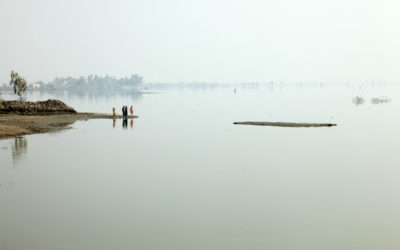 Last year 23 million people were forced from their homes by disasters linked to the weather and climate change. As the planet warms (which inevitably it will) this number will probably go up.